Vision
EasyReg purpose is to develop innovative solutions for managing regulatory changes, improve regulation understanding and support risk management functions in the financial services industry.
Why
Regulation size and complexity keep increasing. It has become very difficult to have an overview of all applicable regulations and changes. Pressures on costs is increasing and regulation compliance needs to be delivered cost-effectively. It is difficult to ensure that nothing has been forgotten.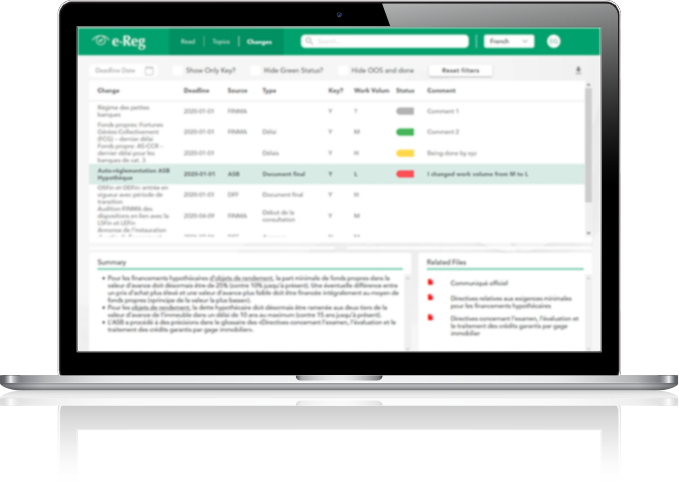 EasyReg has developed the application e-Reg which enables users to:
Reduce the cost required to implement new regulations
Increase conformity to applicable regulations
Increase regulatory knowledge in the involved departments
Reduce the time spent by employees to maintain the regulatory framework
Simplify collaboration on regulatory topics
Mitigate regulatory risks and its consequences
Values
Simplicity

Transparency
EasyReg is convinced that it is possible to simplify the process of regulation implementation and to make the large amount of applicable regulation more transparent and understandable. We want our clients to benefit from these values and competitive advantages.
How We Can Help
EasyReg services are delivered either through our innovative web solutions or through traditional consulting services.